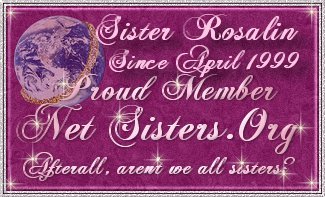 Netsisters is a very large, organized group. These women are among the most welcoming & talented on the Net. I'm thrilled to be a member. My sisters have shared many gorgeous gifts with me. I still haven't been able to visit all of them in return, but I'm working on it. On the way, I've learned a lot about these fascinating people, so even if I never finish visiting all the sites, I'll have something exciting to look forward to in trying to go to as many homepages as I can.
This is my gift to NetSisters members.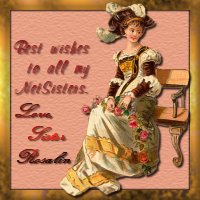 I'll be surfing the NS ring to celebrate the New Year with my sisters.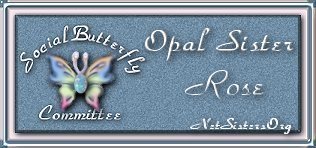 I was a member of the Butterfly & Secret Sisters & World Sisters Committees. I've saved the logos because I really like them.