Lindasue was the first person to give me an award. Thank you Sweetie for making me feel like I actually accomplished something after ages of trying & getting nowhere.

| | |
| --- | --- |
| | This was Connie's way of giving me a warm welcome. She's a real sweetheart who took the time to give me a some help with learning to make guestbook logos. |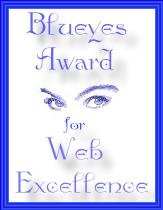 Thanks Blueyes - you're a foxy lady with real talent. I'll keep an eye out for the gifs you like to collect.
| | |
| --- | --- |
| Blueyes gave me this gift for being the lucky 250th person to sign her guestbook. | This is for supporting my friend in the site fights. |

I'm not gonna explain what this is about. If you're intrigued, you just have to go see what this fascinating guy is up to. He has a most interesting hobby - I highly recommend dropping by...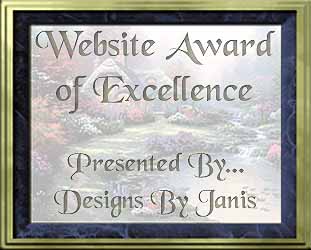 I went out in search of clipart & graphics & look what I get - this fabulous award that looks like the paintings I always hoped, I'll one day be able to afford.(knock-on-wood) Thank you Janis, I really appreciate it.