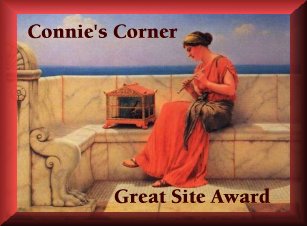 This is an award I'm honored to accept from Connie. I happened into her site by chance & had the good fortune to win her award. Thank you Connie.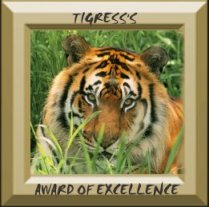 This is my award from Tigress. We have a lot in common, so if you like this site, you'll love hers - she's a real contender with so much great stuff. Thank you & good luck Tigress.
| | | |
| --- | --- | --- |
| This was an Easter gift from my friend Tigress. | | This was for supporting Tigress in the Pounce round of the Web Brawls. |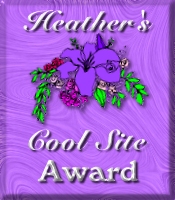 I arrived at her site when I was banner-surfing. Thank you for the beautiful award Heather. Purple happens to be my favorite color (& one of Heather's too).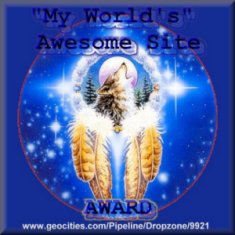 Thank you to JD aka Sensha for this award. It's an honor to know my site meets your standards of detail & design. I'll do my best to keep it up!

This is from my favorite Sailor Moon website. They're in the site fights, so if you like what you see there, please take a moment to vote.